At the risk of aging myself… I still recall the jingle from the Libby's advertisement for their canned vegetables. "If it says Libby's, Libby's, Libby's on the label, label, label, you will like it, like it, like it, on the table, table, table!"
Well, these days, I don't rely too often on canned veggies–unless they're home-canned. Fresh is best, or frozen if not. (Sorry Libby's.)
On the other hand, dear reader, I must confess… that my very favorite pumpkin pie… is Libby's.
It's easy, it's tasty, and it can't be beat.
And the one year I bought a sugar pumpkin at the farmer's market, roasted said pumpkin, scooped out the innards… I just substituted the same amount of cooked pumpkin for the canned. I haven't tried it, but I'm guessing one could make sweet potatoes in the oven or instant pot, use the equivalent amount of sweet potatoes as canned pumpkin, and make a sweet potato pie.
So, this month my recipe is the link to the Libby's recipe!
After all, sometimes easy recipes and traditions are the best. (I have offered up a variation, a light and creamy pumpkin pie recipe, on this blog.)
My wonderful website and enewsletter designer, Maddee, of xuni.com, share her pumpkin chiffon pie recipe with me. I haven't tried it… yet. But I will. Here it is:
Pumpkin Chiffon Pie
Ingredients:
1 envelope unflavored gelatin
1/2 cup sugar
1/2 tsp. salt
1/2 tsp. cinnamon
1/2 tsp. allspice
1/4 tsp. ginger
1/4 tsp. nutmeg
3/4 cup milk
2 slightly beaten egg yolks
1 cup canned pumpkin
2 egg whites
1/4 cup sugar
1/2 cup whipping cream, whipped (fresh)
Graham cracker pie crust (homemade, of course)
Method:
Combine first seven ingredients in a saucepan.
Stir in milk, egg yolks and pumpkin.
Cook and stir over medium heat till mixture boils and gelatin dissolves.
Remove from heat and chill till partially set.
Beat egg whites till soft peaks form.
Gradually add sugar and beat to stiff peaks.
Fold into pumpkin mixture with whipped cream.
Pile into crust.
Chill till firm.
Finally, I follow a food blogger, "i am baker." Warning–her blog is addictive! But I've made several of her recipes, and they are delicious. Here's one for Pumpkin Cream Cheese Pie that I haven't tried… yet.
Let me know if you do!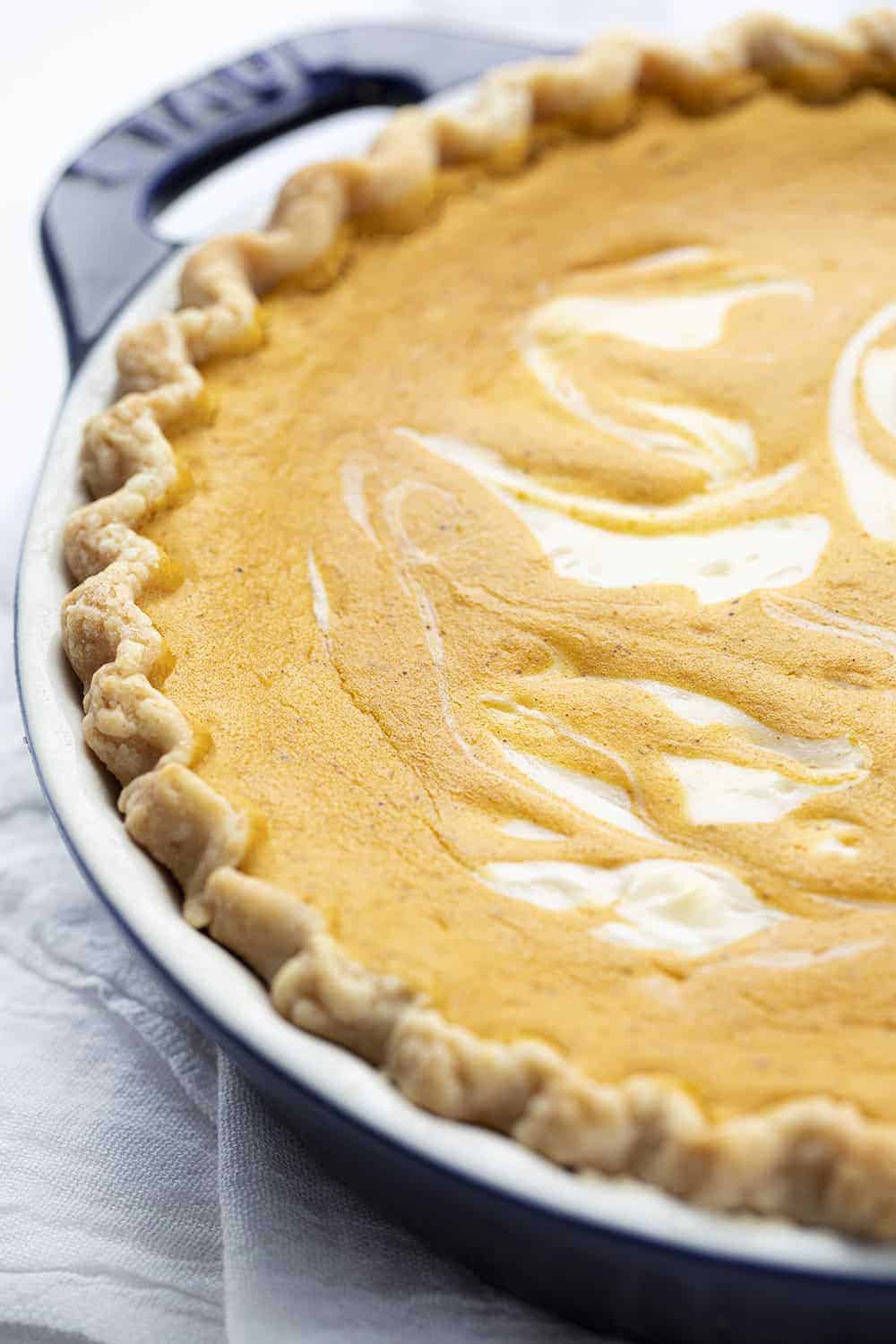 Do you have a different recipe for pumpkin pie I need to know about? A short cut to share? A special place you always buy your pies? Skip pumpkin altogether and make something else? Go to my Jess Montgomery Author page and find the post containing the link to this blog, and let us know.
After all, if you share, share, share on the post, post, post, we will like it, like it, like it with an emoji, emoji, emoji.
Stay well,