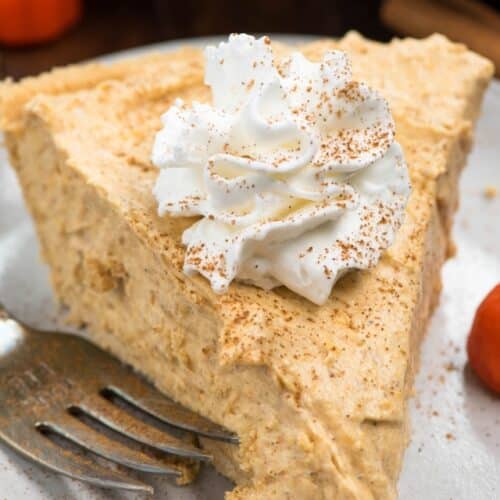 I think we're all pretty familiar with the traditional pumpkin pie.
I got this recipe for a cool, light and fluffy variation many years ago from my in-law's neighbors.
If you have leftover pumpkin from making cookies, muffins, or a traditional pie, this is a great way to use it up! Plus, it's a super easy pie to make.
Ingredients:
1 cup pumpkin pie filling
½ cup cold milk
1 package (6-serving size) instant vanilla pudding
1 teaspoon pumpkin pie spice (or ½ teaspoon cinnamon and ½ teaspoon nutmeg)
2 ½ cups whipped topping (thawed Cool Whip or similar, or homemade whipped cream)
Graham cracker pie crust
Method:
Mix pumpkin, milk, pudding and spices until well blended.
Fold in whipped topping until well blended.
Spoon filling mixture into crust.
Freeze at least four hours.
Let thaw a bit before serving; slice with knife dipped in hot water.
Top with additional whipped cream topping if desired.